Get a FREE Lite Compact Carrier
...with a carrier €130+
use code LITEFREE at checkout to get your gift
Free-to-Grow Newborn Baby Carrier
With a no-bulk, streamlined design, the Free-to-Grow Carrier provides a snug and secure fit from newborn to toddler. Two ergonomic carrying positions, front carry and back carry, allow you to be hands-free while bonding with your baby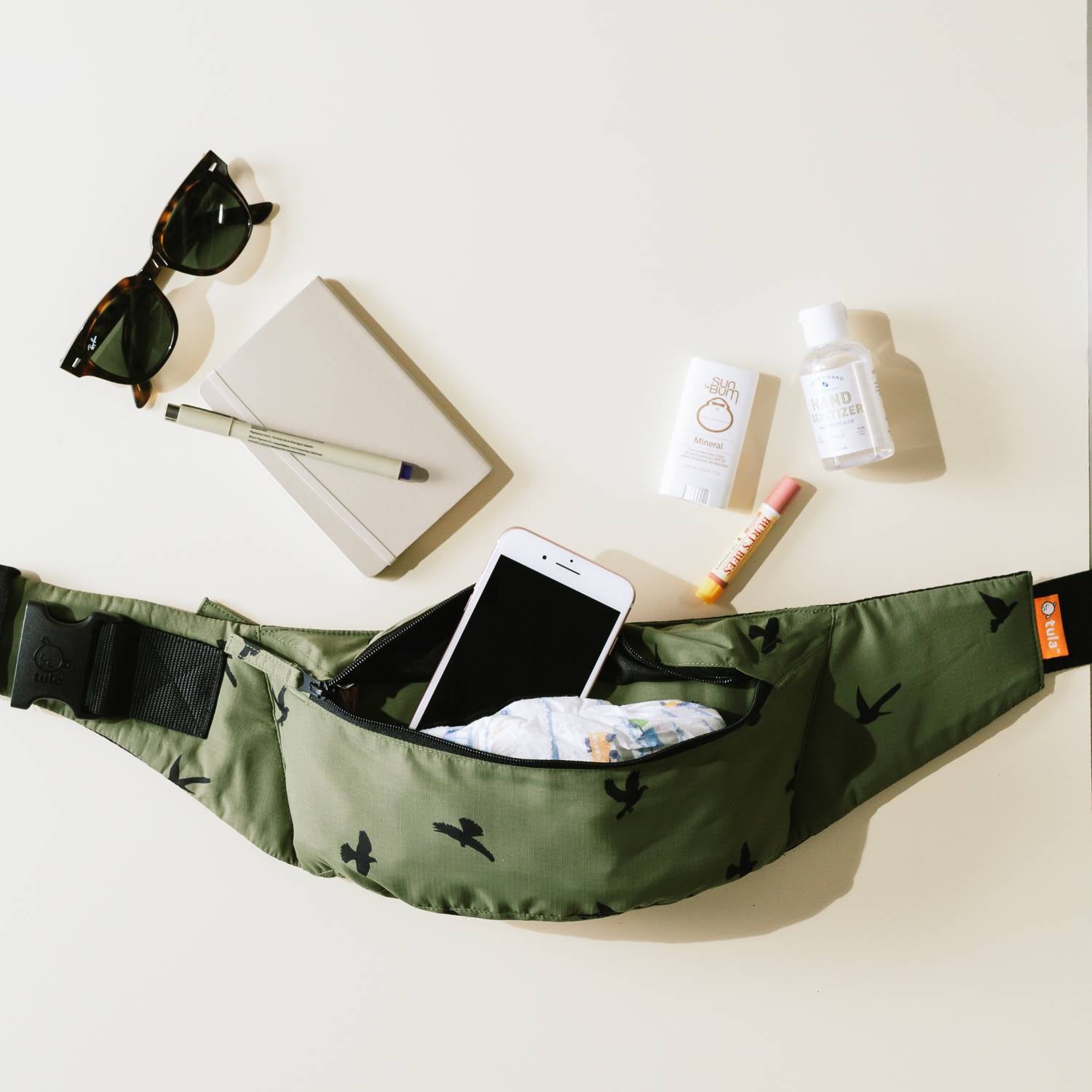 Get a FREE Tula Lite
For a limited time, purchase any carrier over €130 and get a free Tula Lite. Add both carriers to your cart and use code LITEFREE at checkout to save!
GET IT NOW
Free-to-Grow Newborn Baby Carrier
The Free-to-Grow Newborn Baby Carrier is a wonderful solution for caregivers who seek out a no fuss baby carrier combining superior ergonomics and flexibility to suit the changing needs of baby. This infant-ready and hip healthy newborn baby carrier from birth fosters a strong bond and supports the infant's natural development from day one and up to 20.4 kg.
Effortless babywearing and perfect fit
Through an invisible button system between back panel and hip belt the seat width can be individually adapted to baby's step length. This allows the carrier to grow with your child, ensuring an optimal fit throughout all seasons from newborn to toddlerhood. A fabric gathering mechanism at the top of the panel helps to tailor panel height to the infant's unique body shape and size.
A coordinated hood keeps your little one cosy during colder days and protected from sun and wind, while also adding privacy and shelter while nursing or sleeping in the carrier. A convenient pocket on the hip belt allows you to store your phone, keys, or essentials while on the go.
Two carrying positions and maximised ergonomics
The Free-to-Grow Newborn Baby Carrier offers two natural, ergonomic positions best for long term, comfortable carrying that promote healthy hip and spine development, namely:
Front inward-facing position (from 3.2 kg)
Back carry position (from ~ 6-7 months, once baby has full head and neck control and can sit upright on their own)
As a hip healthy baby carrier, the Free-to-Grow is certified by the International Hip Dysplasia Institute to contribute to a healthy hip development. This is achieved through promoting an ergonomic M-shaped positioning of baby in both carrying positions and superior support of the infant's spine and neck.
To support the caregiver's shoulders, back and hip during extended periods of babywearing, the straps of the Free-to-Grow Newborn Baby Carrier are generously padded. The alterable waistband and two buckle system allow simple and fast switching between multiple wearers.
A design for every taste
Our Free-to-Grow core collection is manufactured from printed cotton and offered in a wide selection of prints. The Free-to-Grow Newborn Baby Carrier is also available as Coast Mesh Carrier that features improved breathability and coolness through a mesh insert in the back panel.
Likewise, our Linen Collection features Free-to-Grow Newborn Baby Carriers produced in a timeless herringbone weave from a blend of flax linen and combed cotton. These materials give an airy feel and possess moisture-wicking, temperature regulating and hypoallergenic properties.
Our Free-to-Grow Hemp Collection is made from a blend of Hemp and Organic Cotton blended and brushed for strength and soft feel. Hemp's naturally long fibers are biodegradable, temperature regulating, with antibacterial properties.
The Free-to-Grow Newborn Baby Carriers in our Signature Collection are woven and handwoven carriers focusing on textile artistry. The expertise of select weavers of small, mainly female owned, companies and our seamstresses in Poland who assemble the carriers by hand, result in superior hip healthy baby carriers that are functional pieces of art.